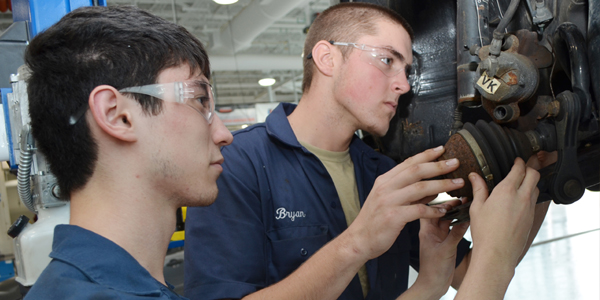 We offer Work-based Learning (WBL) at Harvard H. Ellis Technical High School as a way for students to gain real-world experience, work in teams, solve problems and meet employer expectations.
It takes place during the school day and students not only receive credit toward their career technology, but also get paid. Through partnerships with local companies, students gain hands-on career development experiences that will help them through the transition from school to work.
Please visit our district's Work-Based Learning page to learn more about our WBL program offerings and policies.
Cole Blair Electrical Senior,  powering a shopping plaza temporarily next to Mystic Seaport by using portable 300 kv generator and running 1000′ of 4/0 cable. Cole is enrolled in the WBL Program and employed by Electrons Unlimited LLC of Moosup, CT.
Photos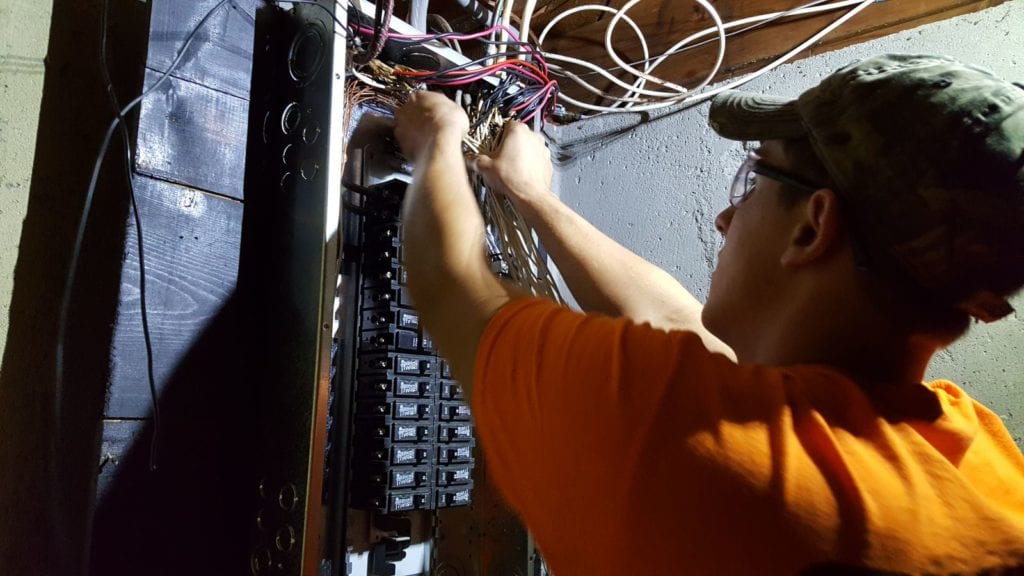 Adam Vear, Electrical Grade 12, employed by Chaput Electric, Woodstock through the Work Based Learning Program, is installing a new electrical panel.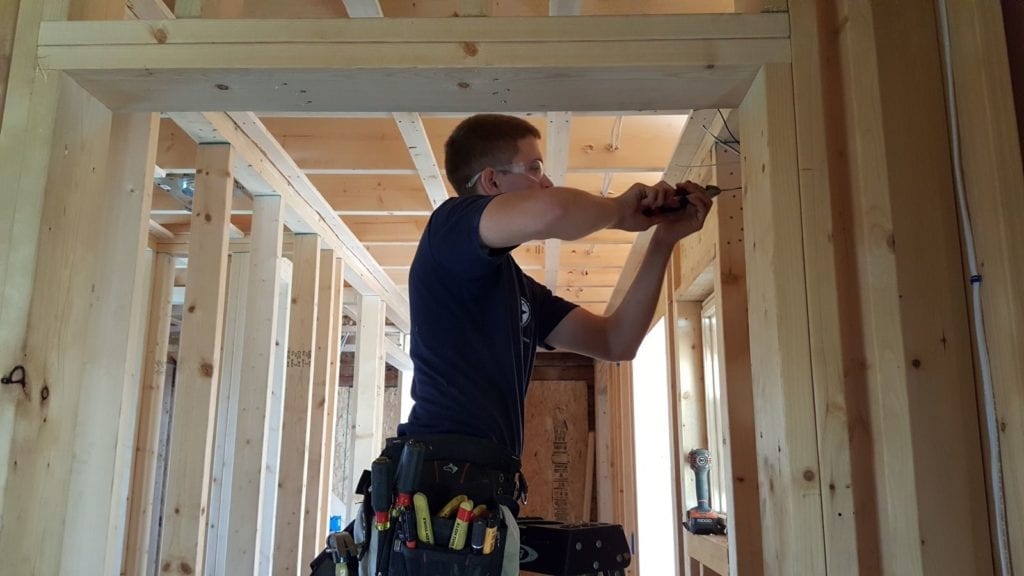 Brett Ravenelle, Electrical Grade 12 installing rough electric on a new addition. He is employed by Tewksbury Electric, Dayville, through the Work Based Learning Program.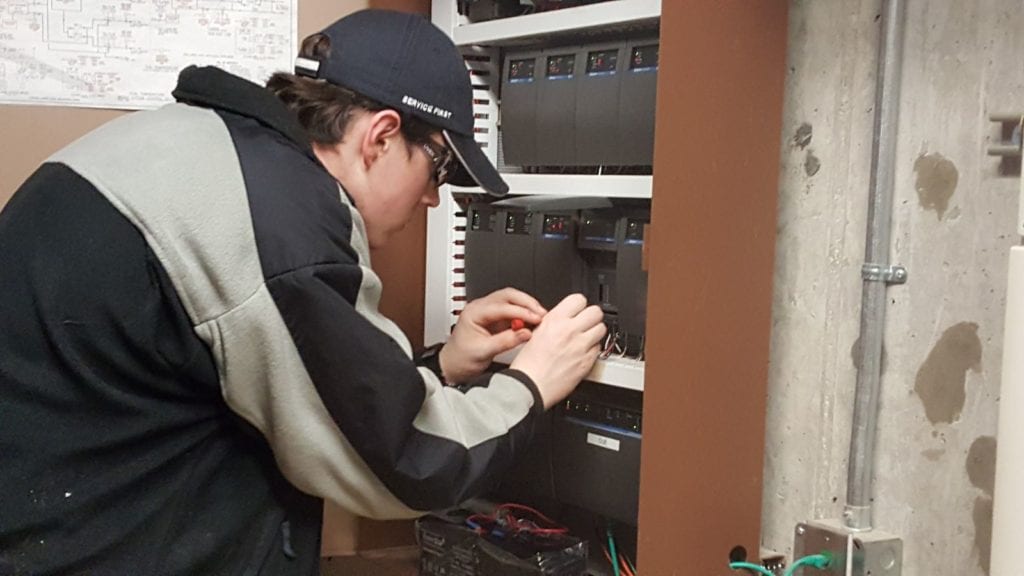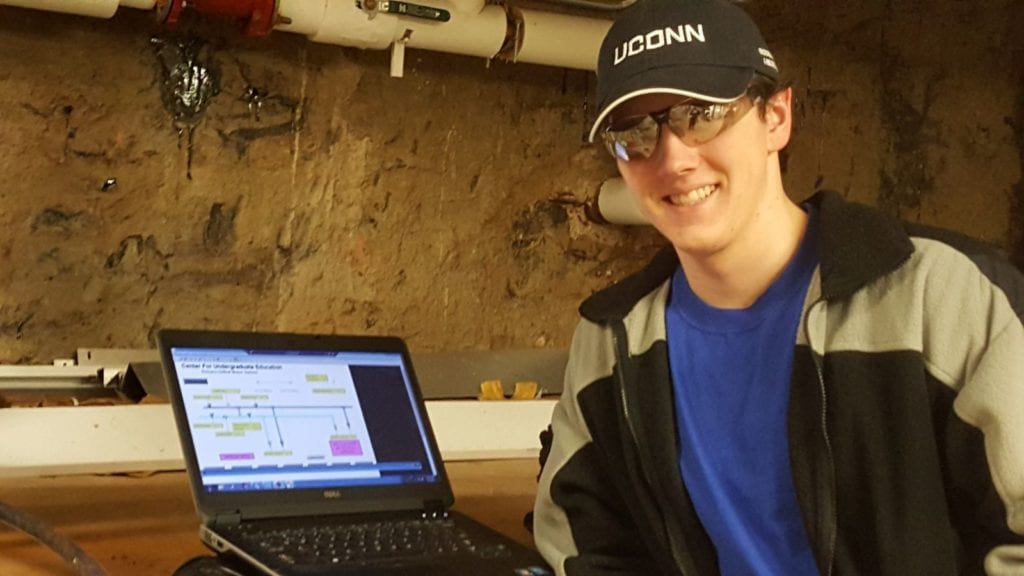 Mason LaFleur, a junior Electronics Technology student is enrolled in the Work Based Learning Program at UCONN. He is troubleshooting a chilled water line temperature alert which he discovered while running a check of the system. Once he located the source of the problem, Mason installed a new temperature sensor.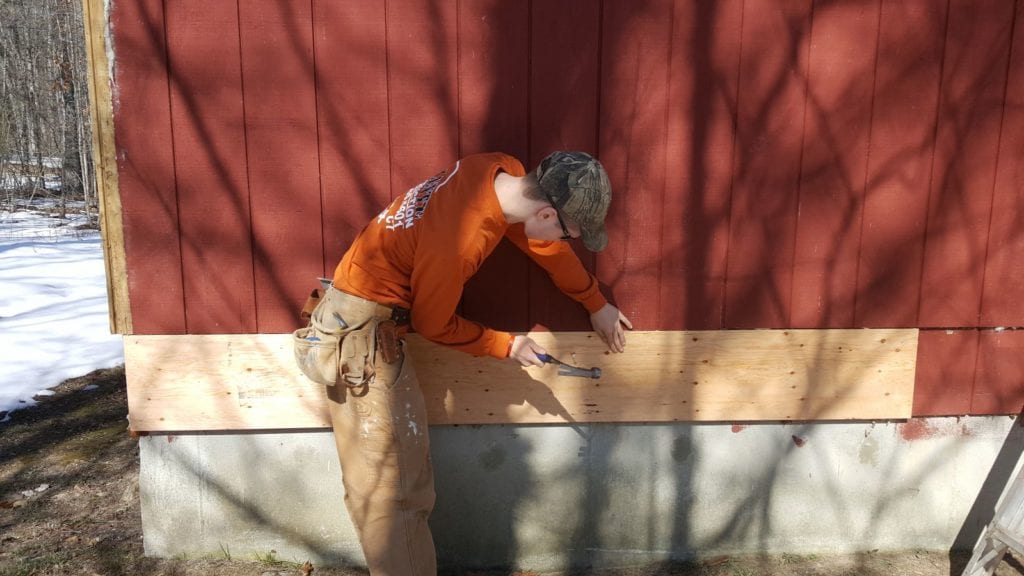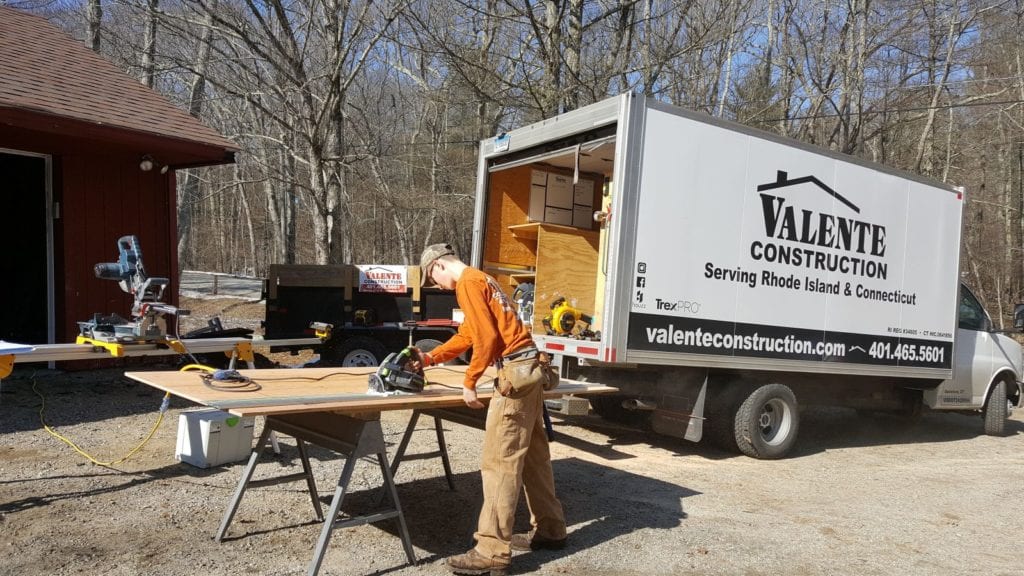 Zachary Reid, a senior enrolled in the Carpentry Program is employed by Valente Construction through the Work Based Learning program. Zach is ripping plywood using a track saw on order to prepare the side of a house for installation of siding.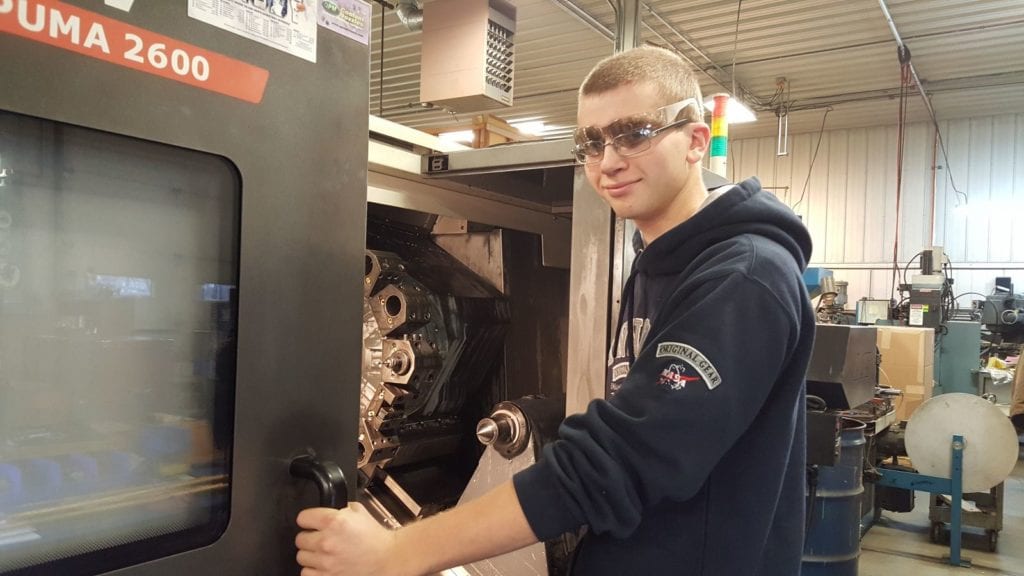 Joseph Saccoccio, junior Precision Manufacturing student, is employed at Formex Inc., through the Work Based Learning program.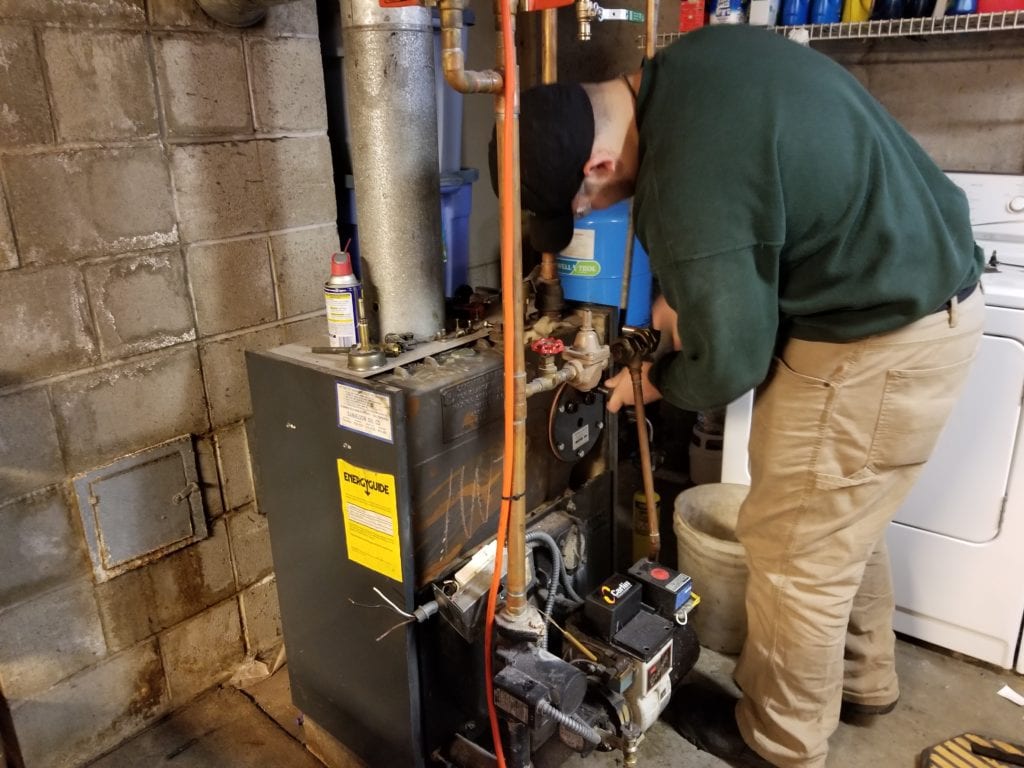 Caleb Deslauriers, a senior Heating and Plumbing shop student, enrolled in the Work Based Learning Program, is employed at Hometown Heating. Caleb is replacing a gasket to a boiler to restore hot water to a residence.