Are you a Harvard H. Ellis Tech alum? If so, we would love to hear your success stories! We want to keep in touch with all of our successful alumni. Please take a few minutes to fill out our alumni survey below and share some information with us. Thank you!
Job Opportunities
Looking for a job opportunity?
Click below to check out our job board!
Looking to hire a CTECS student or graduate?
Click below to post a job listing on our job board!
Alumni Success Stories
Alumni News & Updates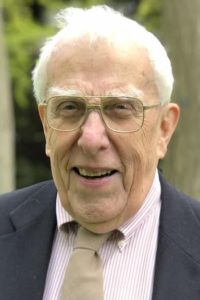 Gerard Cinq Mars 1929-2021
Mr. Cinq Mars died on Sunday, November 7th, 2021.
Mr. Cinq Mars taught at Ellis Technical High School from 1959-1989.  He was active in the local community on a number of boards and committees.
There will be a Funeral Mass at 10am, November 20th at St James Catholic Church, 12 Franklin Street, Danielson, CT.