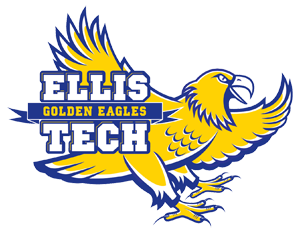 Harvard H. Ellis Technical High School is located in Danielson, Connecticut. We have over 600 students from 20 towns and enroll grades 9-12.
We pride ourselves on keeping up with the latest in industry trends and outfitting our classrooms with state-of-the-art technology and equipment to create authentic environments that will prepare students for future careers. Our commitment is unwavering: to equip our students with the skills to succeed, and to provide a talented workforce that is responsive to state and industry needs.
LEARN MORE >>
NEWS & ANNOUNCEMENTS
The Connecticut Technical Education and Career System (CTECS) uses this ALTERNATIVE INCOME SURVEY to [...]
UPCOMING EVENTS
There are no upcoming events at this time.
CONNECT WITH US
Harvard H. Ellis Technical High School
Monday, November 30th, 2020 at 5:42pm
Happy Monday!
Spirit Month starts today with Motivation Monday or Mustache day!
Students should join the google classroom XIT6GRM (schoolwide classroom) and post on the daily slideshow.
Think about giving them incentives for participating!
Today's...
Monday, November 16th, 2020 at 3:30pm
Thanks to the hard work of Abbott Social Studies teacher Adrian Solis, his students, & many other students across the state, the first statewide curriculum for Black & Latinx history will be presented to the Board of Education next month for approval.

https://t.co/Ayd0vGpvQk
Tuesday, November 3rd, 2020 at 4:01pm
In this latest Forbes article, Connecticut Chief Manufacturing Officer Colin Cooper discusses the manufacturing industry and the "river of talent" coming out of CTECS technical high schools, along with the many opportunities our students have access to.

https://t.co/EmoAv9szdJ
Tuesday, October 20th, 2020 at 3:01pm
. @VinalTechHS's Veterinary Science two-day Exploratory Program was a hit!

Students got to learn about canine body language, handling/restraining, & physical exams.

The program was taught by CTECS Brent McCartney (& Murphy the black lab) & @middlesex_cc's Dr. Chris Gargamelli. https://t.co/vtFctyPukk